The Danhypro U20 Chess Tour Port Harcourt Edition was held on the 30th-31st of January 2021 at the Aldgate Hotel, 308 Sani Abacha Road, GRA Phase III, Port Harcourt, Rivers State. The tournament was of 9 rounds, with a time control of 10 minutes + 10 seconds, 25 participants, and a total of 425 thousand Naira in cash prize to be won.
It was a 9-round rapid tournament and was suspense-filled through to round 9 as every game was tougher than the last and one could not categorically predict the winner until the event had ended.
All participants of the tournament brought with them their A-game and determination to win, as the event was filled with suspense, unpredictable victories, and fun. All along, the Arbiter, Titoluwanimi Rapheal ensured decorum in the playing hall and strict adherence to all chess rules by participants.
For first place, Okemakinde Toluwanimi and Olisa Tennyson had a tie. Both participants had 7.5 points. In the end, Okemakinde Toluwanimi won on tiebreaks and took the trophy home. However, the prize for the first and second positions was shared equally between both players leaving them with a cash prize of 80,000 Naira each.
We also had the only titled player of the event – Candidate Master Okeke Isaac finish 3rd and he went home with a medal and a sum of 40,000 Naira.
The under-14 category saw 10-year-old Ekunke Goodness come out tops after taking out much older opposition in classic style. He won the first position with a cash prize of 20,000 Naira.
We also had Onoja Iyefu and Omesu miracle tie for 1st place in the female category, both going home with 15,000 naira each.
A simultaneous chess exhibition was also held between Fide Master Bomo Kigigha versus Okemakinde Toluwanimi and Olisa Tennyson. Fide Master Bomo Kigigha won 2-0.
We had a total of 21 prizes, all adding up to a massive 425,000 naira! Basically, almost everyone went home with smiles on their faces as we are sure the Port Harcourt edition of the DanhyPro u20 chess Tour series definitely set the standards and we look forward to doing better in Abuja, Asaba, and finally Lagos. The whole tour after the four states has a total cash prize of 2 million Naira.
The Danhypro U20 Chess Tour Port Harcourt Edition was also graced by a special guest, FIDE Master Emmanuel Omuku, a two-time representative at the World Junior Chess Championships in 1977 and 1978, then National Champion in the 80s and Chess Olympiad qualifier/player.
FIDE Master Emmanuel Omuku also was the President NCF early 90s as from 1993 or 1994 until Theophilus Caiafas took over about 4 years later in 1997 or 1998.
FIDE Master Emmanuel Omuku also expressed admiration for the level of play at the tournament. According to him "The future of chess in Nigeria and the pursuit for our first grandmaster will be a dream fast turned to reality if more support like this continues to be given to the juniors and Nigeria chess will definitely gain greater heights as chess will serve as a hub for youths to connect beyond boundaries, which used to be a challenge in my time."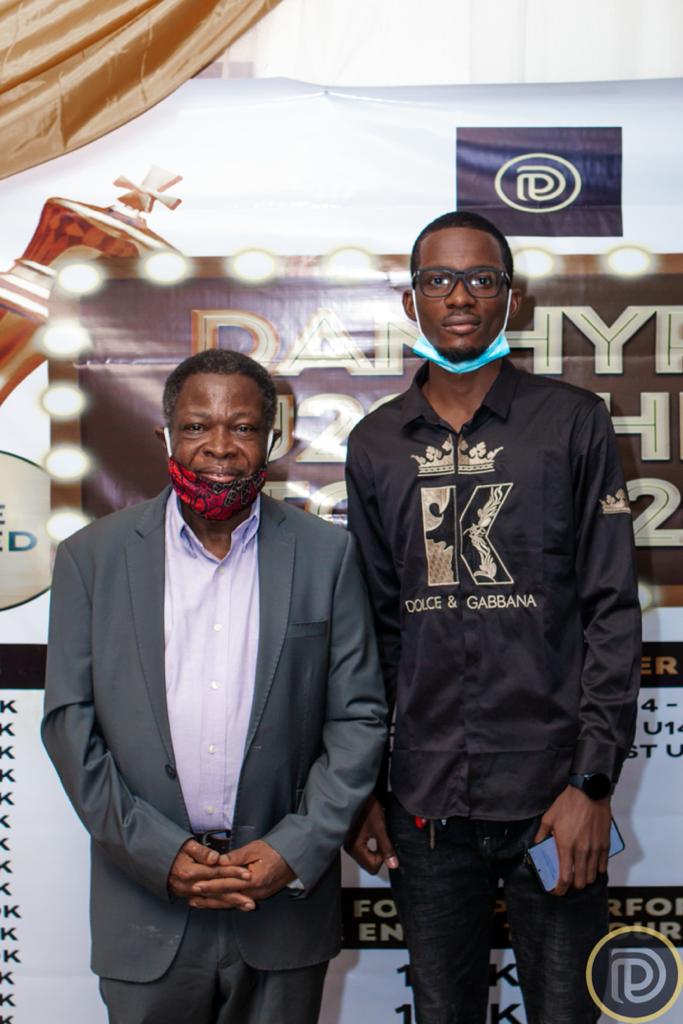 The Danhypro U20 Chess Tour 2021 started on a good note with the Port Harcourt Edition and hope, that will set a higher and better standard for other states included in the tour. States included in the Danhypro U20 2021 Chess Tour, yet to be visited are Abuja, Asaba and finally, Lagos, with a total cash prize of 2 million Naira after all four states have been visited.
At the end of the event, the CEO of DanhyPro Services Limited, International Master Daniel Anwuli, delivered a closing speech. He congratulated the winners of the tournament and further motivated the participants to keep striving for improvement and never fail to cease full advantage of every opportunity availed to them in the world of sports via chess. He ended his closing speech with the statement that the future of Nigeria chess belongs to the juniors and that they should never relent regardless of challenges.
Special thanks to the CEO of DanhyPro Services Limited, International Master Daniel Anwuli, sponsors, and the Danhypro team – Tournament director – Ofubu Samson (Zlater), Assistant Tournament Director – Michael Benson, Arbiter – Titoluwanimi Rapheal for making this happen!
Message from the CEO: Hearty Congratulations to Okemakinde Toluwanimi (Champion), Olisa Tennyson (1st runner up), Champions of both Female and U-14 categories, and every single beautiful mind that participated in the Danhypro U-20 Chess Tour 2021 Port Harcourt Edition… The future of Nigerian chess is truly yours
See you soon… #AbujaEdition#AsabaEdition#LagosEdition